FOXCOT HIGH-TOP SHOE RA061-1 SRC S3
---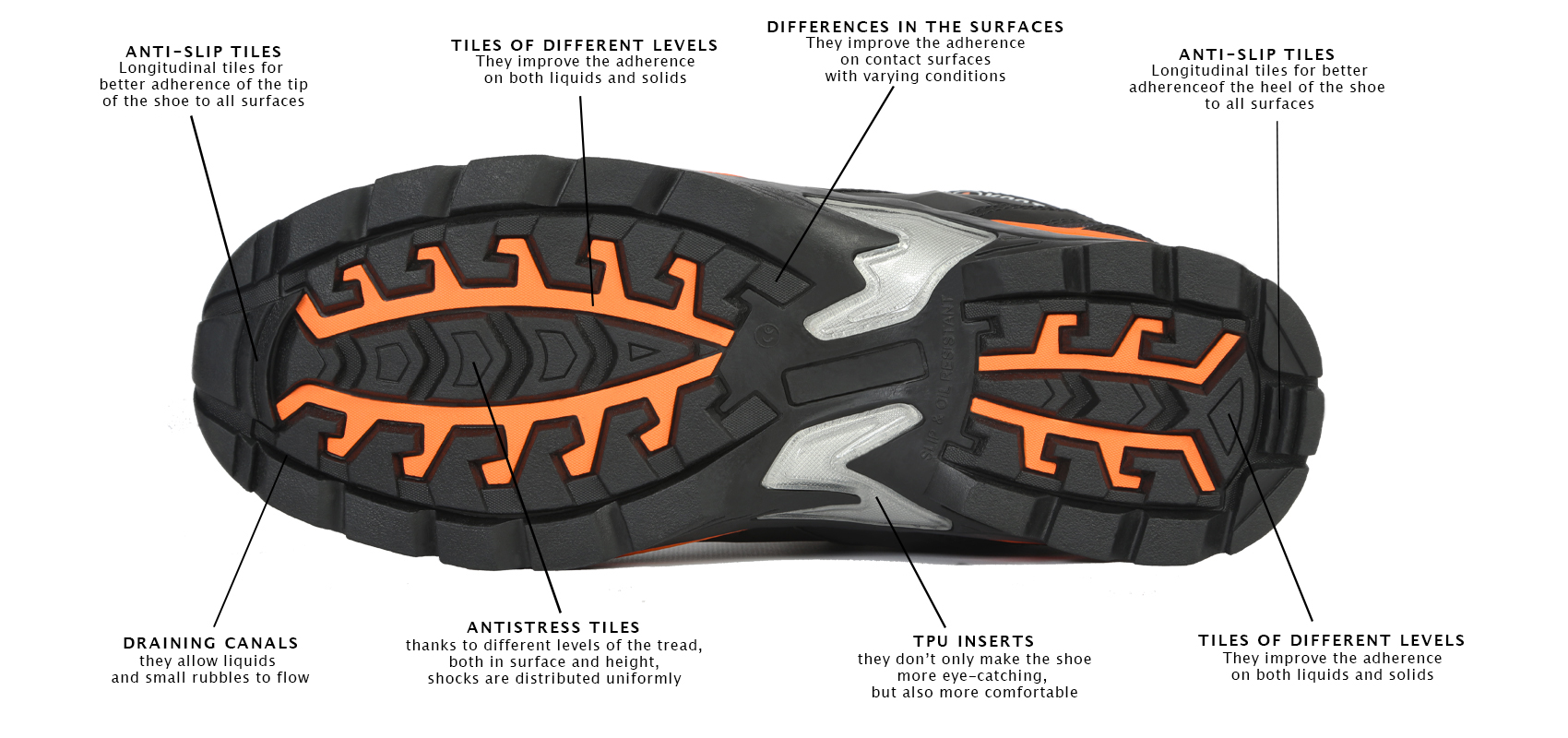 FOXCOT HIGH-TOP SHOE RA061-1 SRC S3
UPPER: Nubuck Leather
SOLE: Rubber + EVA + TPU
LINING: 3D Mesh
PLANTAR: EVA + Mesh
TOECAP: Composite material
FOIL: High-tenacity fabric
SIZES: 5-11
The FOXCOT high-top shoe RA061-1 SRC S3 is the product of careful choices, made by our experts, to make it stand out from the many and different shoes available on the market. The result? A finished product with a better than good price/quality ratio.
We chose, for you, to use less metal, to make the shoe as light as possible, without neglecting safety.
The result was jaw-dropping even for us.
The upper in Nubuck was chosen for its superior quality among other leathers. It's pleasant to see and wear, resilient, transpiring and naturally resistant to water seepage: it's guaranteed to keep your foot dry up to an hour in a puddle, in the mud or in the snow.
The lining in sponge is covered in 3D Mesh, a three-dimensional fabric of knitted polyester, highly transpiring and resistant. Its structure allows the sweat to evaporate make it so that moisture doesn't stagnate. These choices make for an elegant looking safety shoe.
Safety is still our priority though, and we wanted to give you the best in terms of reliability and resiliency:
The toecap is made out of extremely light composite material, which doesn't squeeze the toes, so it's as comfortable as a regular shoe; furthermore, it's actually more resistant to crushing than normal metallic toecaps, thank to its composition (of different and simple materials combined together, almost weaved).
In addition, the shoe is equipped with an anti-perforation foil made out of high tenacity fabric, sewn between plantar and sole, a transpiring foil, thermally isolated, very resistant, light and flexible in order to follow the movements of the foot in all safety. All qualities which are hard to get with a metallic foil.
The plantar is thick and removable, made out of EVA covered in Mesh fabric. The Mesh is velvety and transpiring, it helps keeping the foot dry and prevents sweat stagnation. The EVA, instead, grants flexibility and excellent cushioning capabilities. We wanted to expand on it adding a bearing, which you'll find on the plantar, near to the heel. This bearing grants a higher shock absorption during impacts between your foot and the ground. A nice customization, one of those little details, that once tried, becomes essential.
The sole is made out of rubber, with EVA and TPU inserts (thermoplastic polyurethane). Those three elements are combined to guarantee resistance to scrapings, liquids draining, wear-resistance, so that the sole consumes in a uniform way. The design of the tread was carefully studied not only to provide you with an ergonomic and comfortable sole, but also an adherent one. The rubber insert of the sole, between upper and tread, is a very important element, since, thanks to its natural elasticity, it manages to absorb without trouble all the hits and shocks that the foot would otherwise receive. Also, the rubber possesses a higher resistance to heat, which is useful for those who have to work, for instance, on the asphalt.
This sole respects all the SRC safety criteria, it resists slipping and sliding, thanks to a series of tests: on ceramic covered in water and soap, and on steel covered with glycerine.
Last but not least is the tongue of the shoe, made out of Mesh. It's directly stitched on the upper, both to avoid troublesome folds which would make working annoying, and to avoid water to access from the sides. Besides, being directly stitched to the shoe itself, make it so that the whole shoe can pleasantly follow the movements of the foot without rubbing against the top, for a more comfortable walk.
As a little tip: to make the shoe last longer, we suggest cleaning it constantly and using appropriate solvents for the upper.